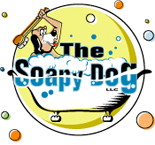 The Soapy Dog Daycare
Low Stress, High Quality Boarding & Day Care Services

We have a wonderful relationship with "The Soapy Dog" Daycare, Boarding & Grooming & Highly Recommend them for all of your Boarding, Daycare & Grooming Needs!

Cindy Smith, Animal Communicator
For many of us, our animals are our link to Nature. Whether running across a field on our horse or coming home from work in the city and being greeted by our kitty; we all are connected to the natural world through our animals. As we grow in awareness, animals are being recognized as valuable contributors to the planet and to our well being. Once you tune into them, you see how healing our animal friends are to all of us.