Help For All Stages Of Life. Gain A Fundamental Understanding Of Your Dog.
New Puppy Class Starts:
August 28 - October 2nd
Call now to register!
Socialize, Learn & Play!
Our Approach, Incorporating The "Whole Dog".... Social Relationships, Environment, Genetics, Experience. All Influence Behavior & Learning
Effective Solutions That Incorporate Training Into Daily Life With Your Dog.
Community Trusted & Veterinarian Recommended
Asheville Mindful Mutz Training & Behavior Consulting serves as one of the premier, veterinarian referred resource's in our community and  includes services ranging from puppy programs to Behavior Consultations for complex behavior, anxiety and aggression issues, as well as training packages & daily enrichment sessions for dogs of all shapes & sizes! Call us today for a better understanding of your dog tomorrow!
Need Help With Your Dog?
We offer comprehensive, effective solutions that embody, practical proven science based methods & strategies. Gain a fundamental understanding of how your dog learns and how to best teach, yet also gain the invaluable knowledge on how to communicate in a way that reflects common respect, yet emphasizes the importance of boundaries, structure and solid communication.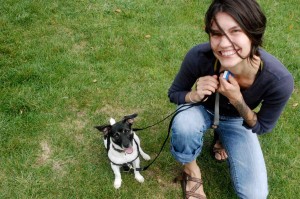 Nationally Certificated Professional Dog Training & Behavior Counseling Heather Polechio, CPDT-KA, CTC,  owner & operator of Asheville Mindfulmutz Training & Behavior Consulting, is a 2009 Honors Graduate of the San Francisco, CA based Academy for Dog Trainers & Behavior Counselors. We are also nationally certificated with the Certification Counsel for Professional Dog Trainers, and a Professional member of the Association of Pet Dog Trainers.
In-Home Services, Private Sessions, Small Group Lessons (Depending on Availability)
Serving Asheville Area as well as Buncombe Co. & Surrounding Counties
Feel free to give us a call today at (828)-230-6389